FILTRATE - MAYHEM BROWN CANDY / BRONZE LENS
Art.Nr.: C1400BDG00
Hersteller: FILTRATE EYEWEAR
CHF 119.00
inkl. 7.7 % USt
Sofort versandfähig, ausreichende Stückzahl
---
Produktbeschreibung
Matt "Mayhem" Biolas Colab
Every piece in the Filtrate classics collection is hand-crafted in a time consuming process that ensures a premium finish and personalized touch.

TECH GUIDE:
CR-39 Lenses - –- offers a larger variety of colors than other materials and is both flexible and durable. Acetate frames can be adjusted to fit by applying low heat.
Stainless Steel Hinges <span style="\&quot;mso-ascii-font-family:Calibri;" mso-hansi-font-family:calibri;mso-bidi-font-family:calibri\"="">–- strengthened, optical quality hinges with template core.
Kunden kauften auch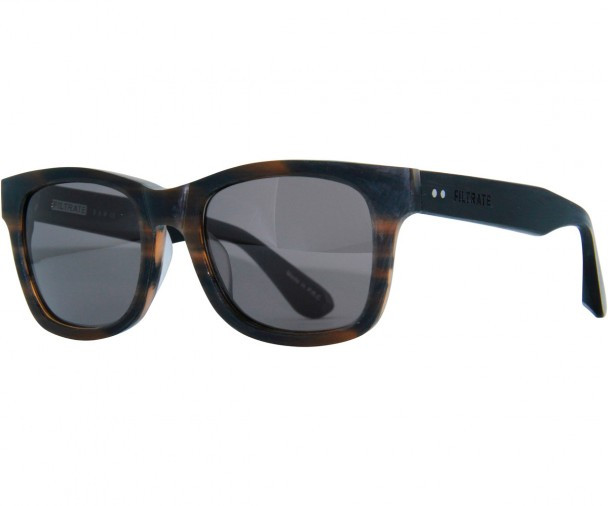 CHF 70.00 UVP CHF 129.00 Sie sparen 45.7% (CHF 59.00)
inkl. 7.7 % USt zzgl. Versandkosten