FILTRATE - DF1 BLACK GLOSS/ GREY LENS
Art.Nr.: 12002BKG00
Hersteller: FILTRATE EYEWEAR
CHF 50.00 UVP CHF 89.00 Sie sparen 43.8% (CHF 39.00)
inkl. 7.7 % USt
Sofort versandfähig, ausreichende Stückzahl
---
Produktbeschreibung
Polycarbonate –- Lightweight, impact resistant and distortion free for excellent optical clarity. Polycarbonate lenses are UV injected to protect against UV, UVA, UVB and UVC rays.

100% UV Protection

FRAME MATERIAL Grilamid TR-90 We choose to use Grilamid TR-90 for all our eyewear frames because of its extremely high alternative bending strength (memory flex), low density and high resistance to chemical and UV damage.

HINGES Stainless Steel strengthened, optical quality hinges.
Kunden kauften auch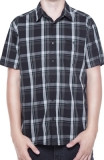 CHF 20.00 UVP CHF 79.00 Sie sparen 74.7% (CHF 59.00)
inkl. 7.7 % USt zzgl. Versandkosten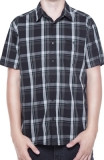 CHF 20.00 UVP CHF 79.00 Sie sparen 74.7% (CHF 59.00)
inkl. 7.7 % USt zzgl. Versandkosten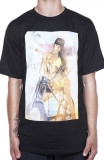 CHF 20.00 UVP CHF 39.00 Sie sparen 48.7% (CHF 19.00)
inkl. 7.7 % USt zzgl. Versandkosten